Washington | President Donald Trump said America's aviation regulator will shortly issue orders grounding Boeing's fleet of 737 Max planes, reversing a position that left the Federal Aviation Authority a global outlier.
Mr Trump said airlines agree with the decision and that safety remains a "paramount concern".
He added the company was "incredible" and was now working on an answer.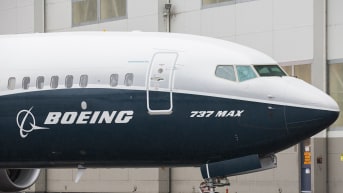 Until then "all of those planes are grounded effective immediately," Mr Trump said.
The announcement follows Canada's decision to ground the fleet after its transport minister Marc Garneau said satellite-tracking data showed "a possible, although unproven, similarity" between Sunday's Ethiopian Airlines crash and an October disaster in Indonesia.
Both involved 737 Max planes.
More to follow