Lennox Hastie, head chef and owner of Sydney's Firedoor, is now using Warrigal greens rather than spinach, and is teaching his team of chefs to use every part of the fruit or vegetable they're cooking with.
"We use as much as we can," says Hastie. "It's almost like rationing. I always think, 'is there another way to use this ingredient more fully, when there's such a limited supply?'" On the menu now is an ice-cream made with banana peel.
As the quality of produce dwindles, too, chefs are rethinking the dining experience. Hastie, who buys lamb regularly from Mirrool Creek Farms, says that this year the farmers are finding it difficult to access enough feed to ensure the animals are well fatted. "We rely on high-quality ingredients, that's what our customers expect. We'd have to close the doors without them."
In response, Firedoor is showcasing more vegetables than ever on its menu, and trying to educate customers on the benefits of game, a more sustainable meat choice. "Kangaroo is a good example of an ingredient that customers have come around to," says Hastie. "Now we're pushing for wild goat. It's a great substitute for lamb."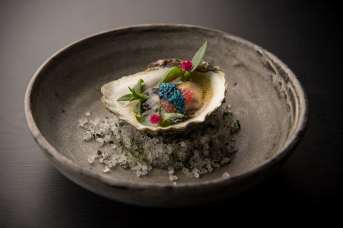 While meat and produce have been hit hard by the heat, seafood supply has been hurt too. Lack of rain affects the water quality of rivers, says The Bridge Room head chef Ross Lusted, who says the quality of Murray cod has been compromised this summer. Large amounts of rainfall, too, have caused oyster farmers to lose beds.
"We get these massive rains after the heat, which is terrible for oyster farmers," says Lusted. "There's too much fresh water in the beds, and the oysters can't thrive. Farms are being wiped out."
Lusted says the concept of eating seasonally might be over if the wild weather continues.
"The seasons are completely out of whack," he says. "You used to be able to set your clock by lamb season or barramundi season, but it's all over the place now."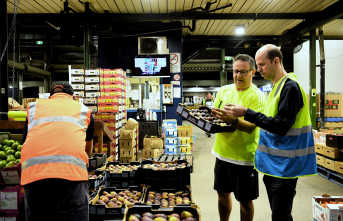 Imported fruit and vegetables, which allow customers to buy produce year-round, regardless of when it's truly in season, are not so popular with chefs and farmers. "It really pisses me off that we sell grapes from California here," he says. "We need to go back to a sustainable amount of produce that we import, we need people to understand that you can't eat strawberries all year. We all need to be aware of our choices and their effects."