US investment bank Jefferies Group has poached RBC Capital Markets senior investment banker Tim Foy and one of his key lieutenants.
Foy is expected to join Jefferies Australia as head of infrastructure.
Foy was head of M&A for Australia at RBC Capital Markets and also oversaw its coverage of infrastructure and utilities sector clients.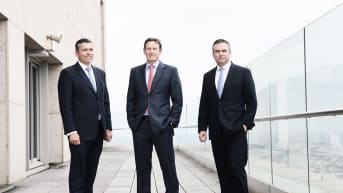 Jefferies has also hired Shyamal Chand, who was a director in RBC's team.
Sources inside the Canadian bank said the pair had resigned, and were expected to pop up at Jefferies in coming months.
The pair has been heavily involved on both the buy and sell-side in large infrastructure sector transactions in recent years, including advising the buyers of NSW electricity transmission company TransGrid and First State Super on its acquisition of the Victorian land titles unit.
Foy and Chand are expected to report to Jefferies Australia head Michael Stock and broaden the Wall Street bank's coverage of the Australian infrastructure sector.
It comes as the annual post bonus banker poaching season ramps up.
RBC bankers had their annual bonus day just before Christmas and were paid last month.
Jefferies has spent the past year building out an Australian investment banking team under the leadership of former Credit Suisse and UBS banker Michael Stock.