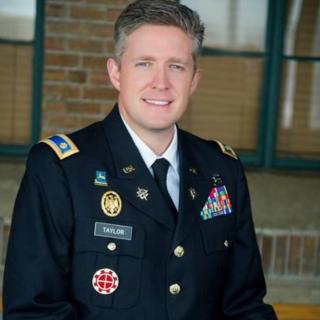 A US mayor has been killed in an apparent insider attack while serving with the military in Afghanistan.
Brent Taylor, 39, died in Kabul on Saturday while serving in the US Army National Guard helping to train members of the Afghan security forces.
The mayor of North Ogden, Utah, leaves behind a wife and seven children.
Another service member was wounded during the shooting, the second insider attack against US forces in Afghanistan in the past two weeks.
The attacker appeared to have been a member of the Afghan National Defence and Security Forces, according to the Utah National Guard.
He was shot by other Afghan forces after opening fire.
In a statement from Taylor's family, they thanked the public for the "outpouring of love and support during this unspeakably difficult time".
What US forces are currently in Afghanistan?
American combat operations against the Taliban officially ended in 2014, but some US troops remain in the country to provide training and assistance to Afghan forces.
Last year, US President Donald Trump signalled he would keep US boots on the ground indefinitely amid concerns that the Taliban was gaining ground.
The US forces are part of the Nato-led Resolute Support Mission in Afghanistan, which has more than 16,000 personnel.