Chanticleer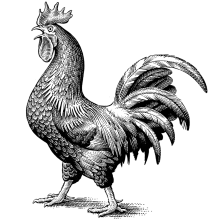 NBN Co is at the tail end of a three-year long inquiry into its access pricing and service standards. It would seem it has convinced the competition regulator to allow it to call the shots.
A three year investigation into NBN Co's access pricing and wholesale service standards looks like ending with a cosy agreement between the competition regulator and the government-owned monopoly.
Masterful negotiation by NBN Co has seen the Australian Competition and Consumer Commission (ACCC) back away from its initial tough approach to regulating NBN Co.
Instead of being hit with a final access determination (FAD), which would have given the ACCC the power to set NBN Co's pricing and service standards, NBN Co is being allowed to set its own terms and conditions.
This has caused consternation in some quarters of the telecommunications sector.
There is surprise that tough talking by ACCC chairman Rod Sims has not resulted in a stronger stance against the country's biggest monopoly.
In a rare sign of unity, virtually every telco in Australia is unhappy with some aspect of NBN Co's new pricing access and service standards.
The ACCC inquiries began in 2017 because of "concerns that prevailing access terms were limiting competition and efficiency in downstream markets for NBN services, and placing consumers at greater risk of poor outcomes".
Three years later, NBN Co has proposed changes to entry level pricing, bundles discounts, service transfer charges, account reactivation charges, connection rebates, service fault rebates, missed appointment rebates, rebates for the issue of "trouble tickets" and rebates for underperformance on connection speeds.
Telco dismay
Here are some examples of the ACCC rolling over in the face of push back from NBN Co.
In a position paper published in April, the ACCC said NBN should pay a connection rebate of $13.50 per business day for each missed connection service level, up to a cap of 20 business days, and a fault rebate of $20 per business day, escalating to $30 per business day after five business days, up to a cap of 40 business days.
NBN Co pushed back against this and seems to now have ACCC approval for a rebate of $7.50 for each business day in excess of the applicable service level, capped at 30 business days and a fault rebate of $15 a day capped at 60 business days.
In April, the ACCC said the missed appointment rebate should be $75. It now accepts NBN Co's proposal of $50 in the first instance and $75 thereafter. But as a kicker NBN proposes this amount would be cut by 50 per cent where it attends the appointment on the same day with the end-user's consent.
Submissions to the ACCC inquiries highlight NBN Co's power and concerns about it not have sufficient regulatory oversight.
Telstra, which has long complained about fixed broadband pricing being unsustainable, has called for the ACCC to grow some teeth and use them.
"Given the immense imbalance in bargaining power and ongoing uncertainty associated with the commercial negotiations, Telstra considers that issuing a FAD would be in the long term interests of end users (LTIE)," Telstra says in a submission to the ACCC.
"Not issuing a FAD means that any disputes about further terms of supply will be subject to lengthy processes that may ultimately fail to provide any solution, harming competition and incentives for efficient investment, to the detriment of end user and access seeker interests."
Macquarie Telecom's submission says NBN Co's proposals "in relation to access pricing for entry level broadband products and wholesale service standards seem designed as a commercial compromise to fend off regulatory intervention in the form of a final access determination (FAD), but still fail to deliver on simplification, transparency and certainty for retail service providers (RSPs).
In its submission, Optus says the ACCC should reform the NBN Co's Connectivity Virtual Circuit (CVC) charge, which is levied against RSPs for the maximum amount of bandwidth they want to make available to their broadband customers.
The CVC charge is the single most contentious issue in the broadband market. The ACCC supports it because it says "in the absence of a suitable alternative this would have implications for efficient cost recovery and/or the range of products and prices available to end-users".
TPG Telecom says the CVC charge should be removed and replaced with flat-rate broadband speed tiers.
The most vehement attack on the CVC comes from Vocus Communications.
"In the absence of fundamental reforms to its pricing and the CVC construct, NBN Co should quickly move to reduce the price of CVC across all speed tiers and provide for appropriate indexation of CVC inclusions to account for real-world consumer demand," Vocus says.
"Data usage has continued to outpace CVC inclusions entrenching the challenge faced by Vocus of providing affordable broadband to price sensitive consumers. Moreover, the significant risk of this increasing consumption continues to be borne by RSPs."
The Alliance for Competition in Digital Communications, which represents small telcos, says NBN Co has somehow managed to come up with a CVC strategy that runs contrary to the ACCC's expectation that "reductions to entry level pricing will serve as an anchor for higher speed products, to promote competition and protect consumers in the migration to the NBN".
The ACCC believes NBN Co's pricing and service standards proposals would constitute reasonable access terms and its pricing proposals will decrease the costs and improve the quality of retail services.
The ACCC says in its consultation document that NBN Co's proposed access arrangements "will provide an effective anchor for higher speed services and provide additional certainty about pricing over the term of the wholesale broadband agreement".
"On service standards, we consider the proposed access arrangements represent clear service level commitments and appropriately allocate risk, provide effective incentives and will likely lead to improved end-user outcomes."
Latest In Telecommunications
Most Viewed In Chanticleer